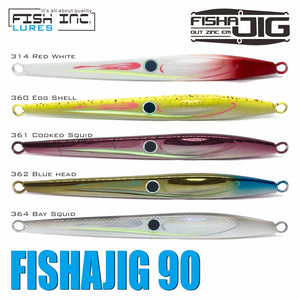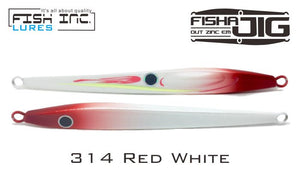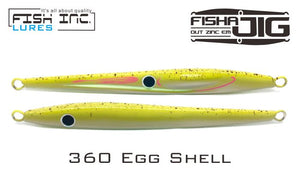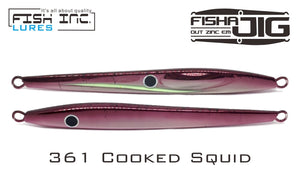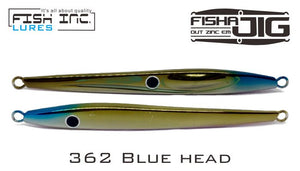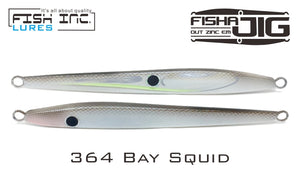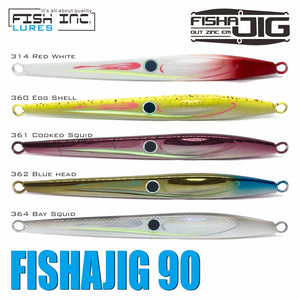 Fishajig 90mm Vertical / Slow Jig
The Fishajig is a lighter jig which is ideal for slow jigging on shallow reefs to target bottom fish and a variety of pelagic species. Also suitable as a vertical jig or for casting. Constructed from Zinc which improves the strength and will maintain its shape so doesn't affect the consistency of its action. The Fishajig is a bottom heavy jig which fished in this direction will give an erratic action. It can also be flipped to be fished as a top heavy jig for a slower action..........
Available in 4 different sizes: 30g, 60g, 90g and 120g. Comes unrigged and can either be rigged with a treble on the back or preferably an assist hook rig on the front ring.