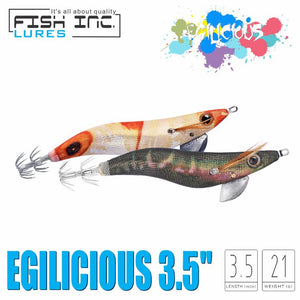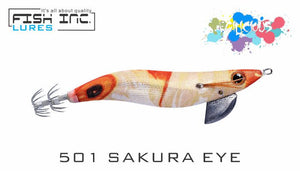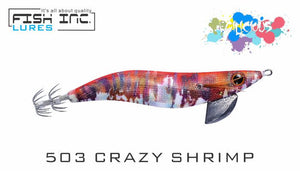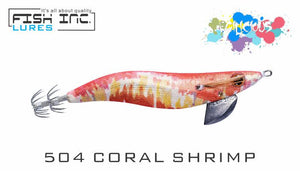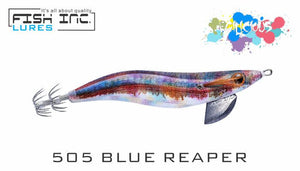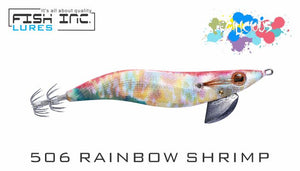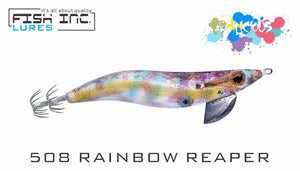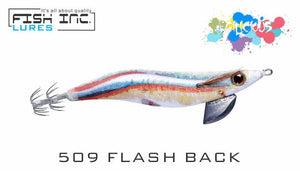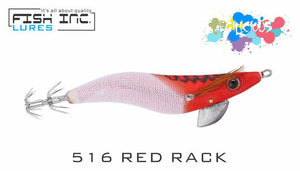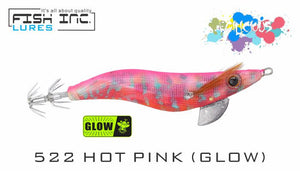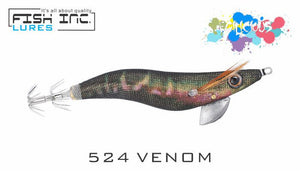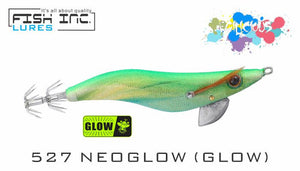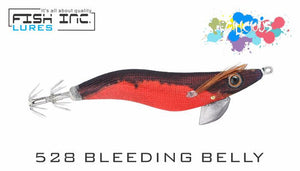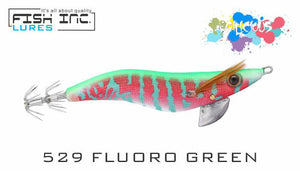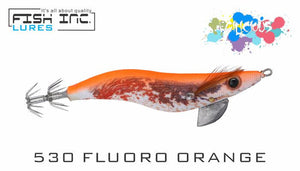 Egilicious 3.5" Squid Jig
Egilicious is your perfect partner for squid fishing. Made from high quality materials, expertly designed and rigorously tested. Ideal weight for long casting, slow sinking and realistic swimming action. Unique tail design that is 3 degrees higher than your standard jig, to minimize snagging on structure. All these features combine to give you the best experience and ultimately better catch rates.
Rigged with super sharp and ultra thin stainless steel hooks from Owner. This not only means a better catch rate but also less jigs lost to the depths. The fact that they are thinner gauge wire means they open with less force. So if you find yourself snagged up all you need to do is apply slow and steady pressure until the hook opens and the jig pops off the rock. Once back in your hands straighten the hook and you are good to go again.