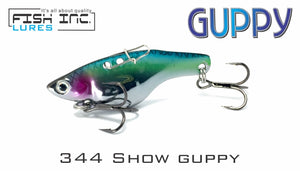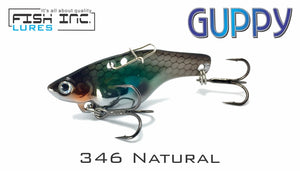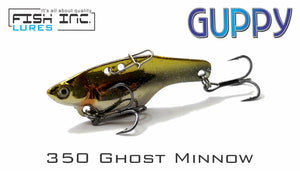 Guppy 49mm Vibrating Blade Bait
This rather unusual blade bait has a characteristically large belly.  This gives it the weight for casting but also helps with the vibration of the bait, and gives it its unique action.  With two separate tow point the action can be changed which may just trigger the fish into feeding...................
Includes quick change snap to swap out colors or tow point.